I am not actually sure what week this is. I was on such a roll and then just like that, one crap week and it threw my whole rhythm off. Which is exactly the opposite of what this little exercise in gratitude is suppose to accomplish. The point is, even and most especially, during those days, where you are grasping at straws to find what you are grateful for, you need to come up with something. Anything. Even if it means being grateful for finding a parking spot in an over crowded parking garage. But me, a few weeks back, I folded on a Wednesday and called the week done. But I am back and I am determined, that when another week comes like the last one, and you know it will come, I will push through it and get to my 21. Just gotta do it.
1. Long lunch dates with old an old friend. Picking up just where we left off.
2. Saturday morning hikes.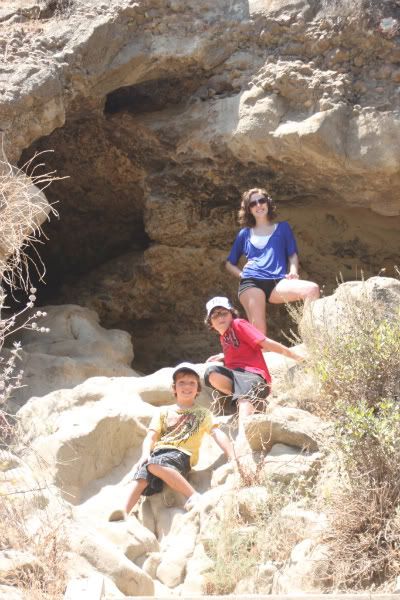 3. Crossing off things on the boys summer bucket list.
Griffith Observatory
.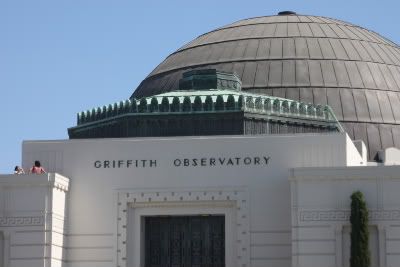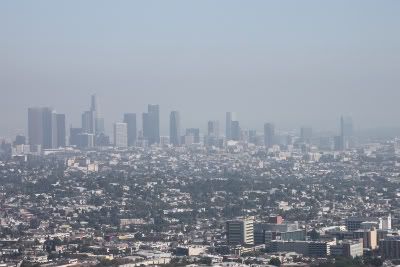 Another cool place, situated atop a hill over looking Los Angeles. Joe once deemed it," Better than Disneyland"
4. Reconciliations
5.Listening to Joe play the piano.
6. Perspective
7. Another thing crossed of the bucket list.
Getty Museum
.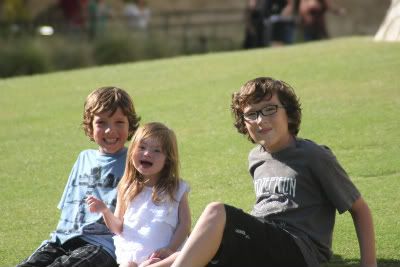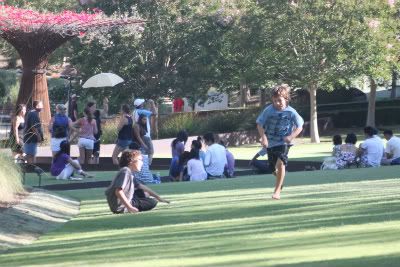 The boys love the Getty Museum. Totally into the museum thing. Not that they don't also love typical boy stuff: the expansive lawn there was beckoning them to roll down it's hill. Over and over.
8. Zoey's chair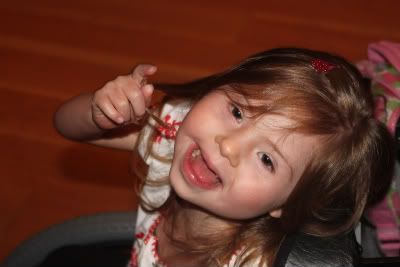 Although we continue to get some interesting looks, semi pitiful/feel sorry for us/her looks, my favorite comment came from a little girl, who I over heard as we wheeled passed, exclaim to her daddy, "I want one of those!"
9. The power of forgiveness.
10.
Gwendolyn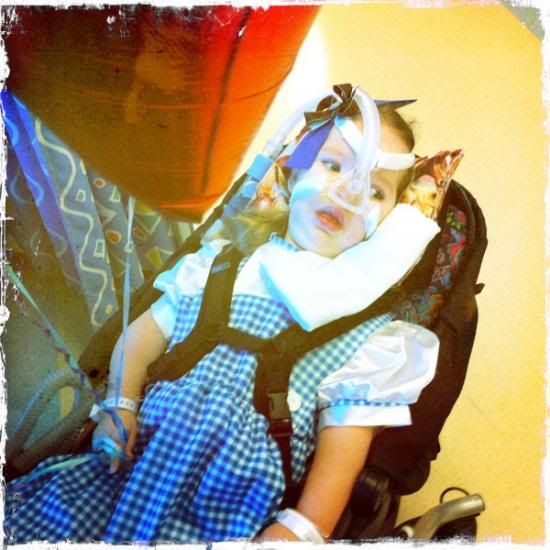 August is SMA Awareness Month. Please join me by swinging by
Gwendolyn Strong Foundation
and see how you can help spread the word. Together we can end
SMA
.
11. Platelet donation
12.
Team In Training
13. County Fair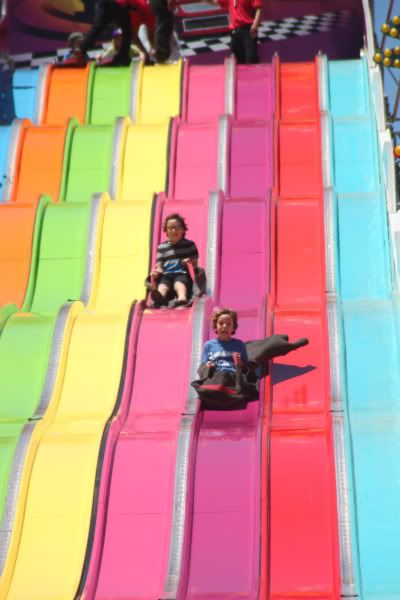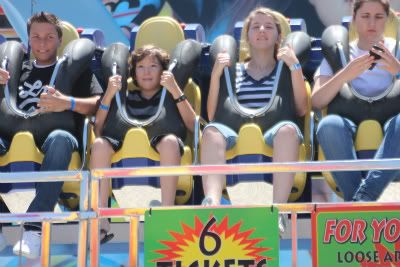 Jake is my daredevil. Which, if you knew my boys, it would seem that Joe would be the risk taker, but not true. Joe is whimpy, compared to Jake. This picture was Jake's sarcastic look of his fear of the ride before it began, but by a few minutes in, he was ghostly white. Even too much for him.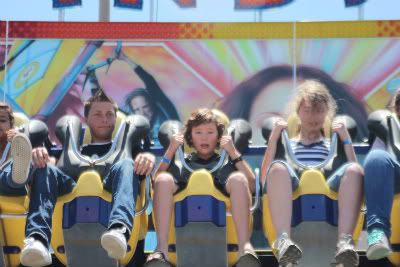 Would you look at the kid next to him? Cool as a cucumber and how, I have no idea.This ride went up and down and forwards and backwards. Insane.
14. Older daughters who not only shop for dinner, but prepare and serve, as well.
15. Yummy caramel apples,
DeBrito Chocolate Factory
. To die for delicious.
16. Friday Beach days. Have only missed one all summer long.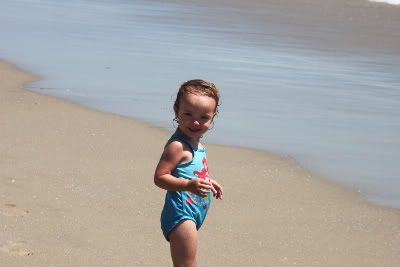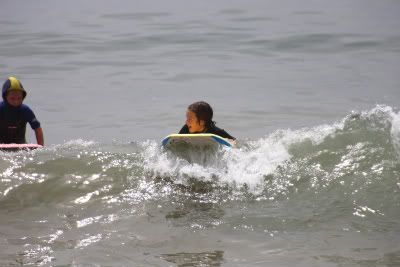 Jake was in the ocean for 3 hours straight. Never left it until it was time to go home. The boy loves the water.
17. Backyard camp outs. Again.
18. Fundraisers for courageous little fighting buddies. Keep strong and fight hard Mikey.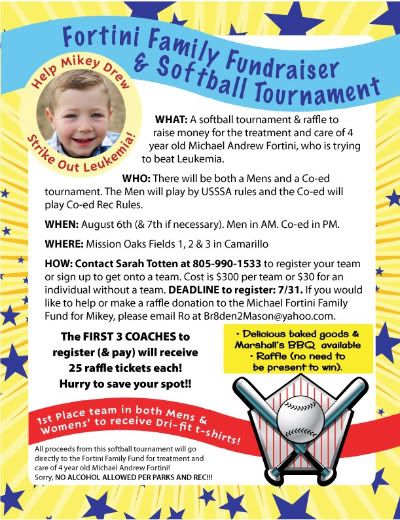 19. My aging body. Yep, even though it becomes abundantly clear, with each mile I run, that I am not as young as I use to be, as I train for these 2 half marathons, I am rallied by the causes for which I am running for: Leukemia/ Lymphoma and SMA. These diseases and the goal of cure are all the motivation I need.
20. Errands with my sidekick
21. Concerts in the Park.