Prepared to be bombarded. Ken and I, well honestly, mostly
Ken
, has a whole lot of work ahead of him catching you all up on the kids who have received their iPads. Although I know he never views it as work per se, because as we have said countless times before, we have personally been the recipients of such joy and satisfaction from this
Mission
, that this part, the introduction of these kids and their beautiful faces, is what it has always been about. This is the payoff.
We have a long list of recipients to introduce you to over the next week and beyond. As photos trickle in,
Ken
does his thing and whips up what appears to be an effortless post, but I know how important it is to him to do each story, each child, justice, so therefore I know it takes time. All the while he needs to work and still recover and spend time with his family. Not an easy juggling act. But he does it and as his partner on this journey, I continue to stand in awe with what he turns out and the love that is attached to each iPost.
So please take some time and read about iKenyon and make sure to come back and meet the remaining children and marvel in what has been done, all because this incredible community chose to turn the sad and unfathomable into a thing of beauty. The seemingly impossible into the possible.
Side note: Thanks for all the birthday love that was showered upon me. None of it went unnoticed. All of it was so very much appreciated. The day was simple and laid back. Just as I wanted it. I started the day off with a run before sunrise and was lucky to see the sun come up on my 47th birthday. As I ran, I reflected on my life today. I spent sometime praying for my parents who are not gone from this life, just gone from my life. I wondered if they woke and were filled with sadness and regret and I sent peace to them, if that were the case. I reflected on my life and thought of myself as a 20 year old and how this life today that I am living, surrounded by these truly incredible children of mine, is a life I never in my wildest dreams thought would be mine. I reflected on how extremely blessed and lucky I am. Extremely blessed and lucky.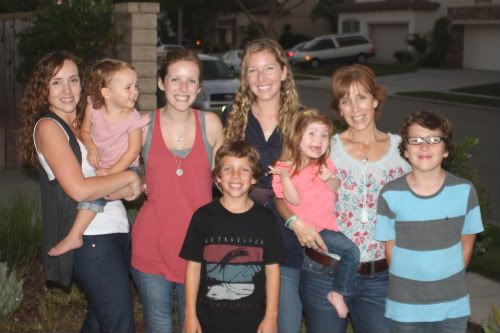 iKenyon
It was SURREAL today watching the last two iPads go from my hands into the hands of Melissa, the usual Postal Carrier who has the route in our neighborhood.
I didn't know whether I should be happy or sad, or a combination of both. To be honest, I actually did not have the time to experience any emotions at all, I got robbed! I was right smack in the middle of a telephone call when Melissa came to the door and she was a little later than usual, so it took me by complete surprise. So there were no tears, no toothy grins...just a transfer. The surreal nature of it comes to me only when I reflect on the experience, when I play it back in my head, which I have been doing all afternoon, for some strange reason.
On the one hand, it is the beginning of the end of something. On the other, it is ONLY the beginning.
Um...what?
Don't mind me, the afternoon's dose of pain medication is just starting to kick in. Yeah...I am STILL on that stuff. Can you believe it? 4.5 weeks post surgery. And it still feels like there are a couple of burrs stuck to my uvula.
NICE.
But thankfully you don't have to listen to me TALK about kids receiving their iPads, you only have to READ about kids receiving their iPads. And the iPads they are a'flowin'.
Kenyon's mother, Jen, took some photos of her son Kenyon and had a few things to share about the experience.
'Sorry for the delay, and for the quality of these phone pics! Kenyon is really enjoying his iPad!'
'One of the biggest reasons for wanting an iPad for Kenyon was that it would be a bridge for him to the typical world of boys his age. He knows that boys like technology toys - and he is no different in that regard.'
'We have tried almost every handheld and game console out there - and it either moves too fast or requires complex hand coordination. Anyway, long story short - the iPad's large touch screen works for him! The iPad has apps on his level. Books that will read to him. Fun learning - in a typical way that he can manage and operate with very little assistance.'
'He's been saying over and over, "My very own iPad! Not the boys iPad!" meaning, he's got something special that his brothers don't!! :) Thanks to you, Mission iPossible, and the special needs community for building this bridge, giving him something of his own, that he can work on his own. He's in love
!'
I think we are, too!
Hey Jen, sorry about the Bush thing, I know y'all are living in Texas and everything. I lived there for 4+ years myself and my good buddy Richard still resides there. I know...
'Don't mess with Texas!'
THERE'S the toothy grin...
Send more pics in when you can, that goes for ALL the parents out there!
PEACE.
-Ken
On behalf of: