The secret of health for both mind and body is not to mourn for the past, not to worry about the future, or not to anticipate troubles, but to live in the present moment wisely and earnestly.
~ Buddha
No reason relevant to this post to place this here. Just a sweet picture of my girl at the Mother's Day Tea at school this morning. She is just so flipping darling. And just
SO HAPPY
and, I fall more in love with this child with each passing day.
So grateful for the outpouring of comments and emails and texts and little presents that arrived in the mail, at
just
the right time. All of it, just proving that I am surrounded by, virtual and otherwise, the most incredible friends and family, I could ever hope for. Really and truly.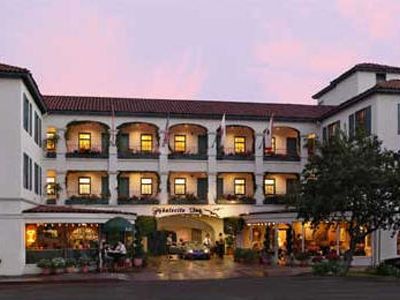 My time away was nice. That is once I got over the waves of panic attacks that hit me all morning and drove me to almost not going altogether. No joke. However, the peace and solitude was eventually a welcomed and much needed respite. Strange at first, seeing I have
never
been away by myself, and by the time I got use to it, it was time to turn around and come home. But while I was away I managed to spend a few hours on the beach and just listened to that rhythmic and healing rush of the ocean waves. I read more than I have in forever. I ate yummy food at restaurants, all by my lonesome. And I was okay with that. Went to the movies. And, lost myself in some mindless TV ... like
'Storage Wars'
... it was like a train wreck that I just could not look away from and watched far too many back to back episodes, losing precious time that could have been spent otherwise .... like sleeping. But oh well, kinda what the time was meant for. Just doing whatever I wanted to do, with no distractions and interruptions and guilt thinking I should be doing something else .. like cleaning toilets.
Which I did before I left of course. But does that surprise anyone that knows me?? Before I walked out the door, the house was clean, the laundry baskets were all empty, the refrigerator stocked and a pan of brownies baked. I have problems. I really do. But you know what? I don't know how else to be. And really, on most days, I wouldn't wish to be any other way.
Everyone survived my absence and once I walked in the front door, life picked up where it left off. And that is a beautiful thing, as life in our home has been filled with such complexities on so many different levels, for so long, that it is important to stand back and see the beauty that abounds even amongst the chaos. It is just that the beauty becomes clouded on some days. Life is far from perfect and I, I am far, far from perfect. I think as I approach 48 in a few months, it would be wise to lower some of my expectations. Of myself, as well as of others. I am a continual work in progress. One of my many mantras.
So many other things to share but it looks like each thing might just warrant a few separate posts, and for now, just do not have the time. Danny graduates from
USC
tomorrow, which is the huge news around here. We are beyond proud of him. Masters in engineering at a absolutely hard core academic school. Fast tracked it in a year
AND
has worked full time
AND has
been an incredible daddy and father along the way. Did I happen to mention he is not quite 23? Not that age should be a factor necessarily but seriously, the boy blows me away. Celebration of that is all day and will continue into the weekend and then Sunday, Joe makes his 1st Communion. Which is Mother's Day and brunch will be here. Throw in a plethora of other little tid bits, like Joe having a rescheduled soccer game on Sunday that he refuses to miss. In fact, he wondered if he should just put on his soccer uniform
under
his 1st Communion clothes. Only Joe would seriously contemplate that.
Whew. I think I might need
another
weekend away before long, don't you?
I'll be back ...