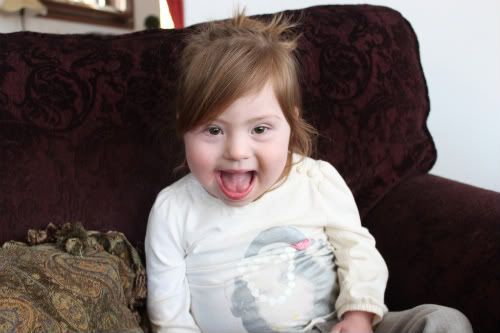 Mondays are traditionally super busy around here.Add an oncology clinic visit for Miss Zoey and a blanket delivery to our buddies on the 4th floor and that equates to a crazy kind of busy.Like,the crazy busy,when the morning seems like an entirely different day.You know,that kind of busy?But it all got done.And most importantly,I can report,with a very relieved mommas heart,that Zoey remains in remission.For that, we are beyond grateful.Cut loose for another 3 months.And as we bid farewell to our nurses and doctors,in the clinic and on the 4th,as much as we love them all and could never,ever thank them for the care and compassion with which they treated not only Zoey but also our entire family,to be on this side of chemo,feels,amazing.Zoey is blessed to be where she is in this moment and there is never a day that goes by that we do not acknowledge that.Especially after a day like yesterday, when we witnessed firsthand, those still in the throes of battling this beast.
Zoey was none too pleased about having her blood drawn.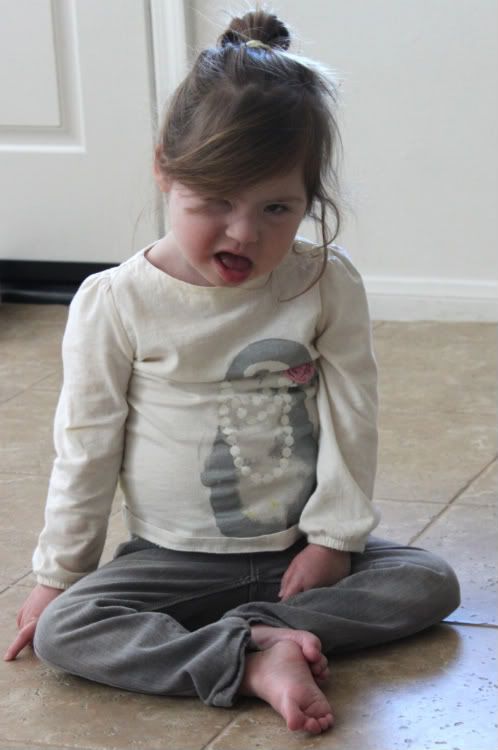 The minute we stepped into the draw station,it was all over.She immediately started breathing heavy and whimpering and holding onto me with a death grip and then finally,the crescendo ... crying at the top of her lungs.That made keeping her arm still for the stick a bit difficult.To make matters worse,Zoey,who is ordinarily forgiving in no time,decided to hold a grudge big time.She just kept giving that classic dirty look face that she does oh so well,with attitude I might add and repetitively continued to sign hurt,whiling looking most pathetically at her arm.I had to remove the band aide soon after the draw because it was upsetting her each time she caught a glimpse of it.After about 30 minutes of a pouty face and ignoring all who dared to speak to her,she snapped out of it and for the remainder of the very long day,she proceeded to dole out hugs and princess kisses,with the cute little sound attached to each and every one of them.I do believe she charmed each person she came in contact with.I try so hard to dispel stereotypes that are placed on our chromosomally enhanced loves but the one about how affectionate and loving they are,Zoey makes that one, difficult to not buy into!
Before our appointment,we also made a blanket delivery to the 4th floor.You should have seen me.Quite the sight.Zoey strapped to the front of me in her carrier,while I dragged the 2 totes through the hospital,to the elevators and finally to the floor.Talk about a workout.I usually stand at the nurses station and we pick out the blankets according to age and for the boys and girls.Sometimes I see the kids.Often not.Too busy fighting the good fight behind closed doors.And having been a family who has been down that road,I know all too well,that although people have the kindest hearts and best of intentions, on some days,the last thing you want is to have to make small talk with strangers.Totally appreciative of all the beautiful gestures but,who wants to meet someone for the first time,with your kid puking or you still in your jammies,having cried your eyes out perhaps because the stress and the toll on your body and psyche is becoming more than you can bear?But yesterday,I did meet the sweetest little thing.Not much older than Zoey,who grabbed her blanket held it tight against her and proclaimed,"This is perfect.I love it.So much better than my Pooh blanket that is so small.This will be better.Oh thank you,thank you!"You should have heard the inflection in her voice,saw the way she showed me how she has to curl up to keep covered by her other blanket and most of all, seen her precious tiny face.I just wanted to scoop her up and take her from that place and let her be the little girl she should be .. running and skipping and playing dress up and pretend. Not wearing her warrior badge at the tender age of 4.Absolutely was another moment that reminded me of why I started and will continue this project.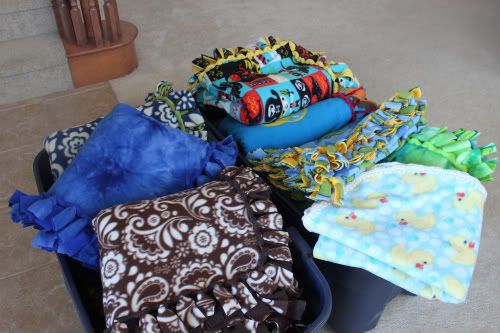 Today found me gathering info for Zoey's upcoming IEP meeting.Nothing daunting,just want to be prepared.I am pretty kick back at these little soirees and this next one will be much the same.This time I think though,I will be pushing a bit harder for an ATAC evaluation. Which is basically an evaluation to access Zoey and determine whether or not she is at a point that an augmentative and alternate communication device would be a good fit for her.I really feel she is about ready to utilize the benefits an alternate communicative device would offer.Her former Speech Therapist,who we love and desperately miss, had previously put in that recommendation when Zoey was released from Early Intervention last year,and up until this point, we really have not pursued it.Now feels like the right time.There are so many great options out there and we are hoping between the district and county they will be able come up with something for her to use within the classroom setting.As far as at home,as soon as that money tree is in full bloom,we would really like to purchase an iPad for her.I have been on countless blogs over the last few months,not to mention 3 in the last week,where the iPad is working magic with their special needs children.With Zoey's vision loss and CP secondary diagnosis due to her stroke,finding the best way to approach her learning has proven tricky.The combination of all of Zoey's issues,when put together as a whole, leaves us questioning not what she is capable of but rather how do we best give her the tools to get there.
And she'll get there,that much I am certain of.After all,look how very far she has already.