"The family. We were a strange little band of characters trudging through life sharing diseases and toothpaste, coveting one another's desserts, hiding shampoo, borrowing money, locking each other out of our rooms, inflicting pain and kissing to heal it in the same instant, loving, laughing, defending, and trying to figure out the common thread that bound us all together." ~Erma Bombeck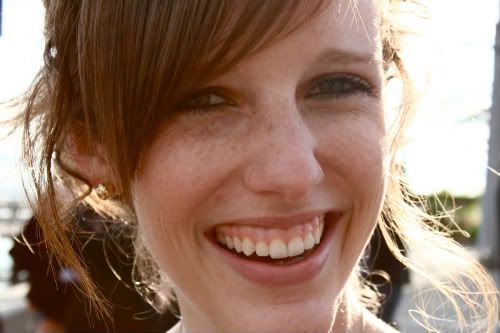 Taylor arrived home from her year abroad last night,looking healthy and happy.And feeling beyond blessed for this incredible opportunity of growth and travel and memory making.When asked by her dad to list her top 3 experiences,we listened as she first spoke of a retirement home that the students visited often.She spoke of the bond she forged with a 96 year old woman there named Elsa.A woman who had no children and who looked at Taylor as the child/grandchild she never had.Taylor's own great-grandmother died the morning she was born and Taylor viewed this sweet lady and the relationship, as perhaps what might have been if my grandmother was still alive today.Taylor talked of her beautiful blue eyes,which my grandmother had as well.I couldn't help but cry as I listened to her speak and I thought how amazing it was,that of all the experiences and of all the sites she had seen and places she had been,it was a human connection that meant the most to her.Pretty amazing.
So we will settle in.All 6 of my children under the same roof for awhile.I will watch my little grandbaby toddle around and change and grow by the day.It will be crazy times here,that is for sure.It will require patience and cooperation and teamwork on everyone's part.But we are use to teamwork.After all,coming together as a family is what saw us through this first 4 years with Miss Zoey.And you know,none of this is forever.Acknowledging that.Living and breathing that daily.Speaking it out loud and seeing that statement"none of this is forever",for what it truly means,is all that really matters....none of this is forever.Cherish it while you have it.I intend to.