Zoey and I took a road trip yesterday.Me and my little sidekick. 2 1/2 hour drive each way.Worth every minute and every mile. A few hours south of us,
Denise and Ella
were doing the same.A common destination:Joany and Paul George,mom and dad to the beautiful
Angel Carly
.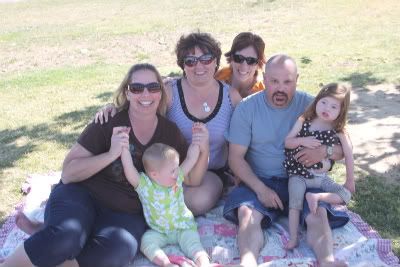 This past week was the one year mark since losing their baby girl.They decided they needed to get out of town, so they ventured West and visited Yosemite and the coast of California and also made some time to meet up with us.And,we are so grateful that they did.I felt like I'd known them a lifetime.Felt as if I already knew them.You see,Joany was one of the first to reach out to me when Zoey was diagnosed over 2 years ago and we have stayed in contact,ever since.The meeting was absolutely bittersweet.As one of the most important pieces was missing,Their sidekick,precious Carly.Her absence was felt at every single moment of the day but mostly as I watched her daddy's face light up with Ella and Zoey.Mostly as I watched him play with them and swing with them and mostly as I watched him be still with them.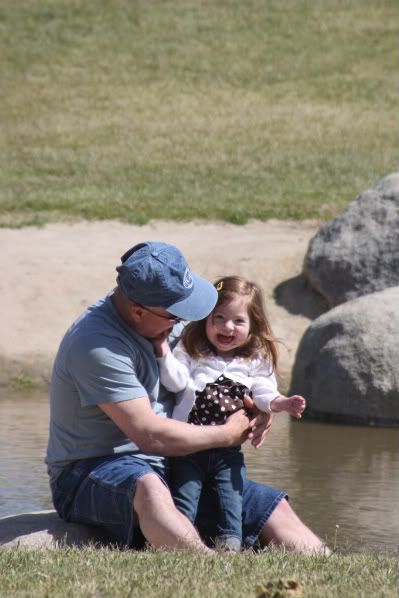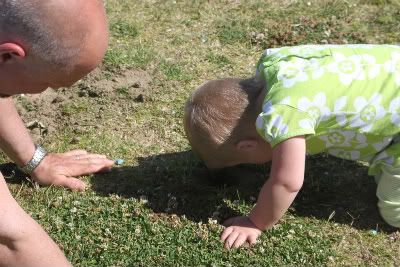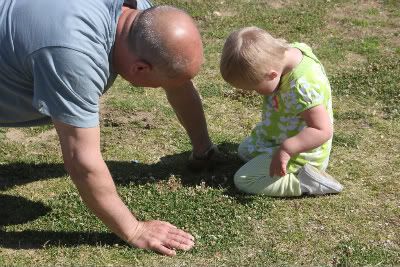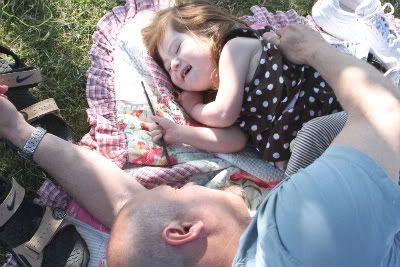 In those moments,behind my sunglasses,I wept.And I missed their girl so desperately for them.Thank you Paul and Joany for taking time out of your trip away to visit with us but most importantly,thank you for sharing your beautiful Carly with us,we are blessed and lucky because you have.