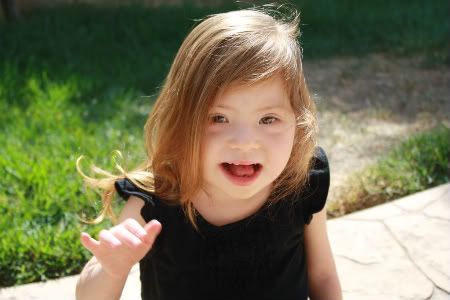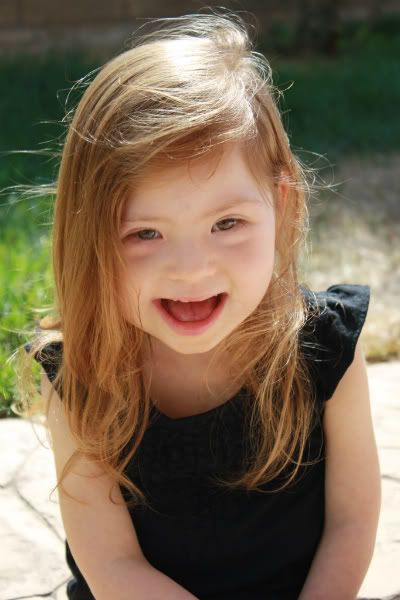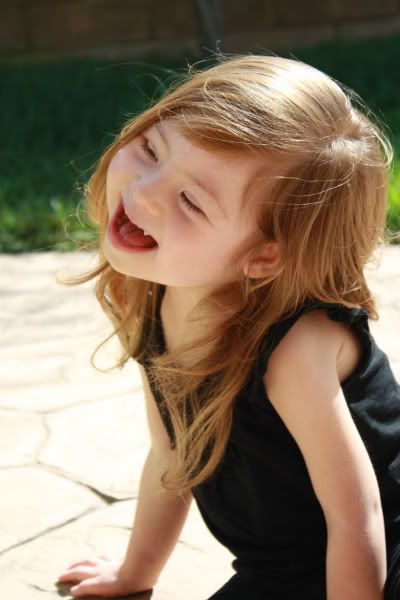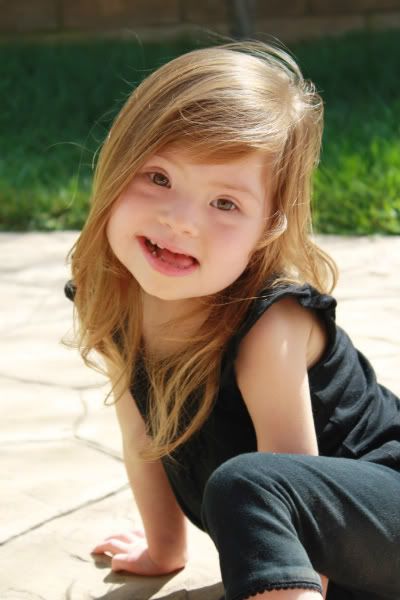 Would you look at my girl? Caitlin took these yesterday. I think they are some of the most beautiful photographs we have of Zoey. They capture that indescribable spirit of hers. They, in my opinion, represent the quintessential Zoey.
I have studied each of these pictures at great length. Each tiny feature on her precious face. Her itty-bitty arms. Her auburn hair that has gotten so long and often over takes that tiny body of hers. I look and I see things others may not. Her hair for instance. There is seldom a day that goes by that I am not brushing it or stroking it, that I don't marvel in the fact that chemo never took it. Then there is her little left eye that is ever so slightly different than the right, due to her stroke. We tend to forget that her vision loss is mid line over in that eye, because she compensates so effortlessly in and around her world. In the laughing photo, I see her little "shark tooth" as I call it, tiny and pointy and I am reminded that she is missing the other one. I see her little left arm, that just "hangs out", as she kinda forgets it is there. What I mostly see, is a child who was never informed at her fragile beginning, that forces were at large that would have a lesser soul creeping through this life and instead, Zoey has taken all that has been thrust upon her and done oh so much more than soar.
I am taking some lessons from my girl this week. Just added 2 new inhalers to my already existing one. Trying to come up with a plan to recoup some of my 40% lost lung function. Had some allergy testing done and found out, after sticking me with 60 of the most common environmental allergens, that I am highly allergic to 58 of them. My arms didn't just react to them, they revolted.
I seldom talk about me here on the blog, especially health stuff, but I have to tell you, with my impending birthday, I am totally psyching myself out on the health front. The latest of course being the lung/untreated asthma thingy. Which kinda knocked me off my mental game for a day or two. But I have a few more little lovelies going on. Most which I have known for awhile now. Weird combination and very eclectic. Like:
Meniere's
, which is a nasty, nasty vertigo disorder,
Lupus
, which I have tested positive for the antibodies on several occassions and have, thankfully, some of the mild symptoms and I am rare on what I would consider flair ups, a low platelet disorder called
ITP,
3 nifty little heart things:
MVP with moderate regurgitation
,
a prolonged QT wave
, especially when I am low on potassium which can happen often because I take or rather should be taking, a diuretic for my Meniere's, as well as a crap load of
PVC's
and I am not talking about the pipes.
Let's see, have I missed anything? Nope, I think that covers it. My point, because I do have one, is although growing old is a bitch on some days, and that mirror is certainly telling no lies, I am really trying, trying being the operative word, to grow old as gracefully as I can. Seems my body has other ideas. But for now I suppose, I will do as I have often done over the last 5 years, and I will follow Zoey's lead. I will refuse to creep through the last half of my life and instead, I will soar.