Rain and wind the entire night before. A forgotten inhaler miles away. The only inhaler of the three that I take, that was most necessary. Go figure. A running bib and timing chip mix up discovered at 11 pm and far to late to do anything about. A so bad, you would had to have seen it, to believe it, hotel. Forecast for more rain and wind the morning of but do think any of that was going to stop us? Hardly. And you know what? Jess and I awoke at 5 am, and before long, here is what we saw.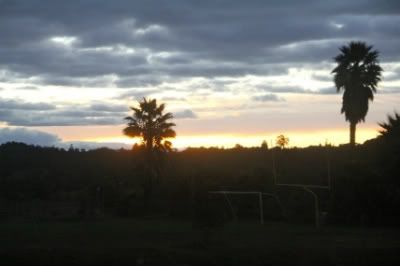 How is that for amazing?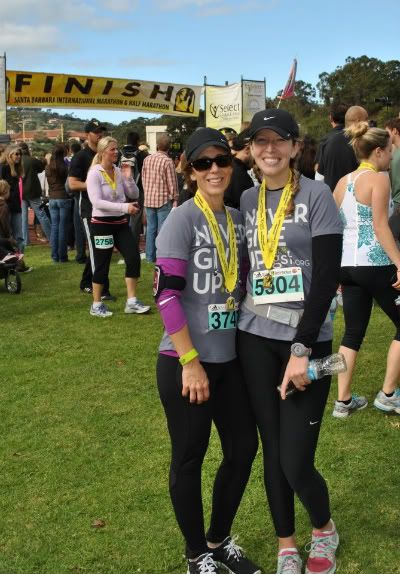 Jess bettered her time by 5 minutes from our San Fransisco half marathon last month and I shaved off 10 minutes on mine. She still kicked my a@# but I'll take it. Hoping to shave off a bit more next month. We will be doing it again at the
Santa to the Sea Half Marathon
. I know, I think I have officially lost my mind.
Then there were the people I ran with. Incredible bunch of men and women and more than worthy of the title of amazing.
And of course there are my friends, Bill and Victoria Strong, and the
Gwendolyn Strong Foundation
. A foundation born from the need to do something, anything, when life had handed them the unexpected and the unfair. A foundation that they have so tirelessly built from broken hearts into something full of hope for a future where
SMA
will not be welcomed. The foundation and Bill and Victoria, they are truly, truly amazing. And a darling couple on top of everything else!
Finally, sweet Miss Gwendolyn, she, this child, is beyond amazing. She is awe inspiring and represents beauty within a world wrought with fight and courage that no 4 year old should ever have to know. Thank you to
GSF
, the Strong family and their extended family members and friends, for allowing me to tag along on this simply amazing journey.