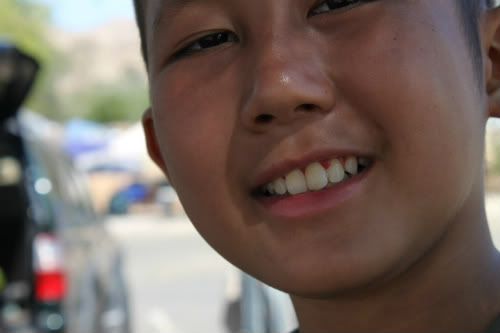 Each time I have left Klein, over the last few weeks, I have not truly said goodbye. I have not intentionally not done so, I just haven't. Hard to say the exact reasons. On those days, I would kiss him and leave and know in my heart I would be back. Back to hold his hand and tell him how much I loved him. Yesterday, I had the privilege and honor to spend many, many hours with him. I was able to be part of a day, that most would find difficult and unfathomable, and, on many levels, it was just that. Difficult for him. Unfathomable for all those who love him. Especially his parents. However, there was such immense beauty in those hours. Time I would not trade. And as I left, late at night, I leaned down and said to him, what I knew in my heart, would be the last.Words that were waiting, for a time I willed and prayed away, but alas, a time that came anyway:
"May the choirs of angels come to greet you
May they speed you to paradise.
May the Lord enfold you, in His Mercy,
May you find eternal life."
Not thirty minutes ago, the phone rang. 3:30 am. I knew.
Free. Free from all which bound you here in this world. Free from a fight unfair for anyone to fight. Free to fly. Free to be all that which you could not be here, but all that you should have been and should have done. Finally free. Klein Andre Lapitan. You are free.