Zoey in Greek, means :
LIFE
, and we think that Zoey has personified that name, in ways we could never, ever have imagined.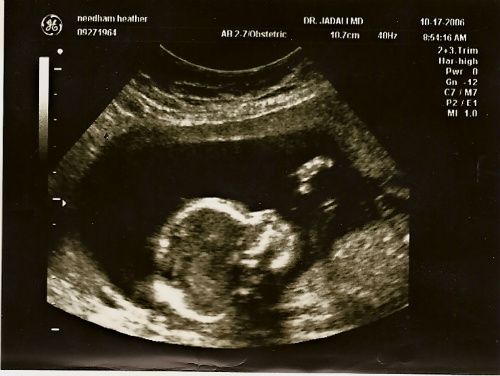 At 22 weeks in my pregnancy, Zoey's heart defect was detected. And in true Zoey fashion, it was not just a 'hole' in her heart, it was a large, and her case, a larger than normal, defect, called
Atrioventricular Septal Defect
. It is known as the 'washing machine' defect. Four chambers are present but not separated because the middle of the heart, the septum wall, did not form and therefore the Mitral valve and Tricuspid did not either. To be corrected, you have got to have enough of what should be the wall, on the top and bottom, to connect with, hopefully her own donor tissue. And the valves would have to be built. Also hopefully with her own present and healthy tissue. We found out that she had the top and bottom, but the distance between was iffy but doable. So from that moment on, from that diagnosis, the only thing that mattered and the only thing we focused on was getting her into this world and fixing it.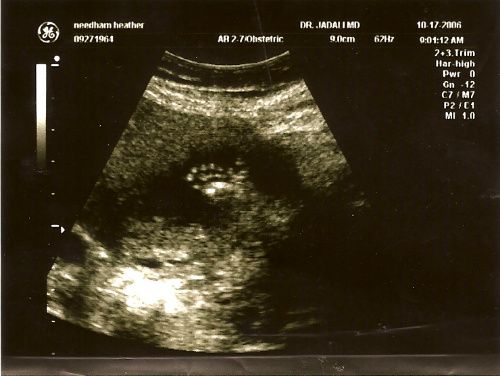 But with that diagnosis, there was an undeniable truth and that was, she most likely would be born with Down syndrome. That diagnosis, AV Canal Complete, usually across the board, was found only in the Down syndrome population. I was asked at that appointment , if I wanted an Amniocentesis right then, to which I said no, immediately and without question. I did not want to be, or rather I did not want my child to be, that 1 out of 200 to 400, that are miscarried. The next thing that was told to me was that if I did in fact have any misgivings about continuing the pregnancy, I needed to decide in the next 2 weeks. Right before my 24 week mark. In one split second, I replied that I had not one misgiving and this pregnancy was going to continue. Zoey and God would dictate the end result. Not me. The doctor then asked me if I was a person of faith, I said I was, to which she said, that often makes the decision easier. That is not to say that others of faith, don't question the course to be taken, but for me and my family, nope, not our choice.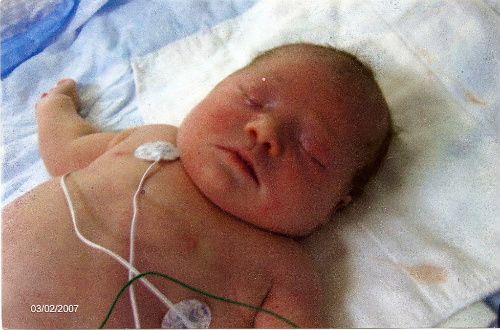 This picture was the first picture taken of her immediately after birth. It was taken by the hospital and I think it was actually taken by our friend from church, who is a NICU nurse. Patricia gave me my greatest gift that day, one I did not realize in that moment and would not realize, for a long time to come. Zoey was diagnosed with a form of leukemia at birth and her body was in dire distress due to the unhealthy blood circulating around in her little body and her imperfect heart. So right before Zoey was life flighted to CHLA, Patricia broke the rules and wheeled Zoey down to me. Patricia knew something I did not that day. Knowledge coming from years of experience of seeing very sick babies come into this world and what that gift was: seeing my baby, stroking her face, studying her swollen and edemic features, kissing her red and blotchy precious face, because Patricia knew I quite possibly might never get to hold my baby alive and breathing, in my arms again. I will never, forget that moment and that gesture and the risk she took, to allow me literally a few minutes with my sweet girl.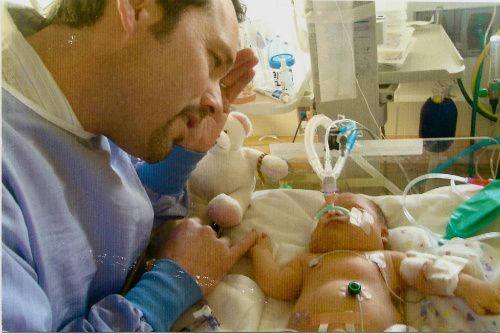 Zoey's middle name is Grace. And can I just tell you, this child of mine, flows through this life, with more grace, then I could hope to ever possess. Her beauty and forgiveness in the face of the unfair, has taught me lessons in this life, beyond what I could articulate or convey in words. There was beauty and grace dwelling alongside heartache and despair in those early days, and all the beauty and grace was emanating from a teeny-tiny little broken body. And my heart, was only filled with such sadness and fear and despair, that I could not imagine how it was I was going to turn myself around, lift myself from the shower floor that I found myself laying upon on numerous occasions, and care for this fragile and innocent child of mine or any of my other 5 children. Little did I know, this gift, who came blazing into all our lives on that Friday morning in March, five years ago, would be the one to show us the way.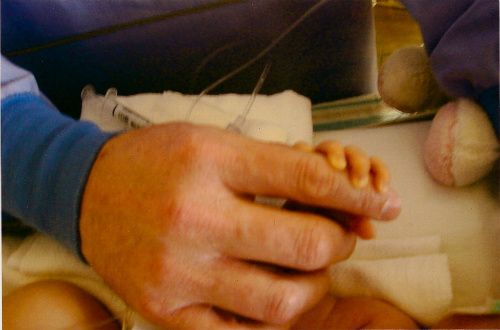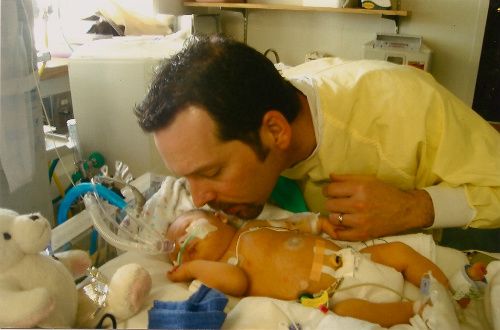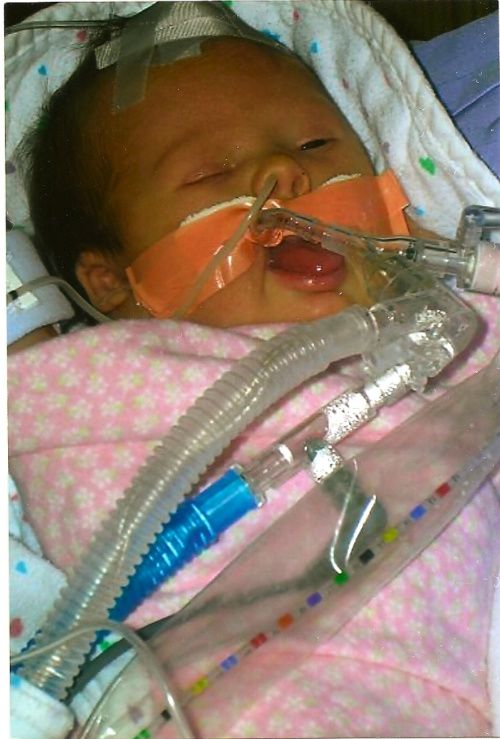 This picture is hard to look at, isn't it? Not beautiful to many of you, but for me, this picture means everything to me. This picture was taken the day I was able to hold my daughter for the very first time since she was air-lifted from our local hospital. After days of standing vigil over her isolette, our nurse, who would go on to be one of Zoey's primary nurses for our almost 3 month stay, asked me if I wanted to hold her. I think my exact words were, "Can I?" Well, let me tell you, the idea of holding a baby sounds simple enough, right? In the case of a sick ventilated baby, not so much. It took a room full of people to make that moment happen and for them and their love and care of my child, I will forever be grateful.
Day 2 on the journey to the big 5, tomorrow ...