Are they not just so precious?
Two little friends.Growing up side by side.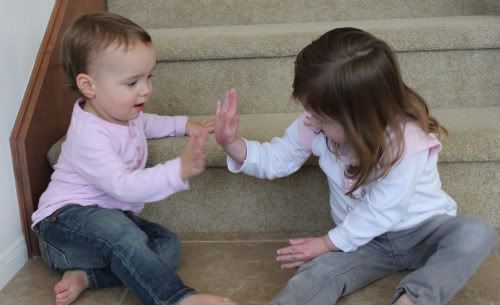 That extra chromosome already working it's magic in the life of another,not yet quite 2.I can almost hear Charlotte,years from now, proclaiming with love overflowing,with a slight hint of protection in her voice,"I have an aunt named Zoey,who has Down syndrome ...."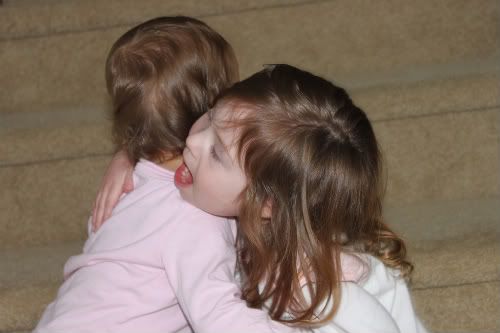 Charlotte's daddy has been accepted into the
graduate program
at
USC
.We are so very proud and excited for Danny and in a few short months,with distance no longer an obstacle,the love fest will continue.How blessed am I?