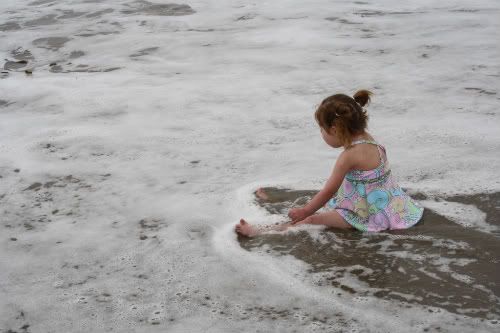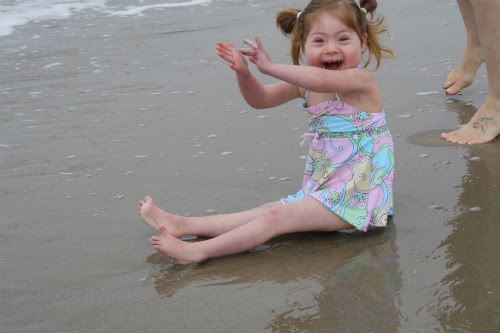 Something about these pictures made me smile and brought me peace when I looked at them.Maybe a reminder of how lucky I am.How lucky she is.I needed that reminder tonight.
Monday we headed to UCLA for Zoey's 6 month neurology appointment.Dr.Shields is supposedly retired,but not really,from what I could tell.Still seeing patients and for that,we are grateful.He has been a Godsend to us.To Zoey.We chatted a bit and finally circled to what I knew we would,which was the topic of weaning her off her medication.I knew it was coming but the thought of it makes me a little nauseous,I must say.As he sees it,we have a 50/50 chance here.Upon explanation of this percentage,it is as simple and as complicated as this:We take her off and it is split down the middle whether her seizures will or will not return.Crap shoot really.What he is fairly certain of though,is that at this point we would not see
Infantile Spasms
,which is what she originally started with but rather
Tonic seizures
,which is what we last saw.So,after a brief discussion we have decided to stay put once again.In all honesty,I cannot ever imagine taking her off.That percentage will never change either,so,end result, status quo for another 6 months as he didn't actually feel strongly one way or another and he left it up to me.He did tell me an interesting tid bit of information however, about a study he did way back when, with
Vigabatrin
.At that time there was an agreement made by him and his partner in the study and the pharmaceutical company and if I understood it properly,10% of the sales from Vigabatrin goes directly to the
Eplilepsy Foundation
.Which equates to 1 million dollars a year.Not too shabby I'd say and much needed.
This picture of Charlotte cracks me up and I really needed that tonight as well.The outfit was her own original design by the way!
In other news,the week ahead is extremely busy. We have 2 weddings to attend before Tuesday.Mark's birthday on Sunday.A baby shower on Sunday.Matt's birthday on Wednesday and Charlotte's birthday next Sunday.All happy celebrations though and we sure will need them because sprinkled amongst the joyful busy we have a memorial service to attend on Tuesday.A service for a precious little girl named Cecilia,who celebrated her 12th birthday in April.Sometime Tuesday night she passed away in her sleep and was ushered into Heaven,I am sure,by her older brother,Isaiah, who passed away 12 years ago.We actually met their parents, when we lived across the street from them before they had children and we were just a young family of 5. Both Isaiah and Cecilia had unspecified genetic disorders but those disorders do not, nor will they ever, define who they are.They are desperately loved children,siblings,grandchildren,niece and nephew and friends, to many.Cecelia is the princess of the family and had a smile that lit up a room.Zoey was so drawn to her,in a way I could never describe and tonight ,when I spoke to her mom,she said in her mind she just keeps seeing Zoey blowing kisses to Cecelia, over and over and over again while at church.Two special little friends.Our hearts are heavy tonight for a family who must journey down a road,again,that no parent should ever have to.Not once and certainly not twice.And they know just what is in store for them and for that,my heart breaks.