1. The rhythmic ticking of the mantle clock, the only sound to be heard in the house before daybreak.
2. Mom and big girl, dates in Santa Barbara.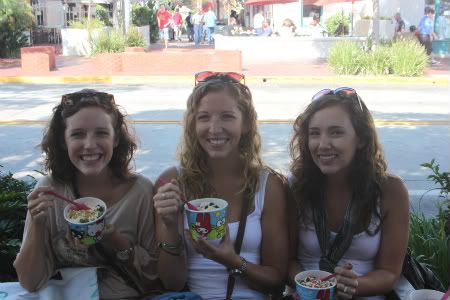 3. Charlotte tugging at my leg, asking for "kuggles", which translates to snuggles. Is that not the best?
4. Clean, organized closets. I am a freak like that.
5. Little boys having the time of their lives with their dad in NY.
6. Continued remission for the girl wonder.
7. Grad school and a new job begin for my hardworking son-in-law.
8. Second semester of nursing school for my beautiful first born Jessica.
9. Daughters who shop and cook and clean up for their tired old mom. Caitlin, you are the best.
10. The animated movie "Tangled". I am so NOT a girly movie, girl. Give me a thriller/ drama anyday instead. But this cute movie, loved it. Darling little love story.
11. "Tarzan" soundtrack dancing with Charlie girl.
12. Mall window shopping with Zoey, who waved and blew kisses to one and all.
13.
"Snapper Jack's"
potato tacos ... so unbelievably good.
14. The website
"Pinterest"
I am addicted. And I am not joking. Don't get started and if you do, don't say that I didn't warn you.
15. Charlotte's squeals of delight when her daddy walks through the front door and Zoey who will sign, simultaneously,as the door opens' "dad", thinking it is her's, home from work as well. Never is but melts your hear to see how much she loves him.
16. Friends on the road to recovery from surgery.
17.
"Skinny Cow"
ice cream sandwiches. The low calorie count and the pure yumminess of them, have me eating 2 at a time. A problem? Perhaps.
18. Running .. despite a frustrating and a bit scary, development on the health front for me, stay tuned for update later in the week, I will keep this in mind and continue forward: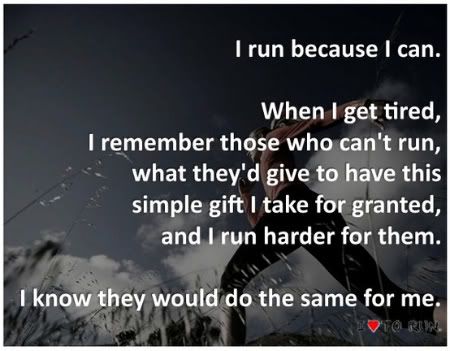 19. My pediatrician, who looks with wonder and awe at Zoey and sees the magic in her extra chromosome, each and everytime we cross the threshold of his office.
MRSA
might be back. In her eye again. We will wait for the culture but I am thinking it is. Bummer.
20. Clarity, wisdom and direction, when I needed it the most.
21. Visiting Taylor on a beautiful Saturday in Malibu, at her new apartment at
Pepperdine
.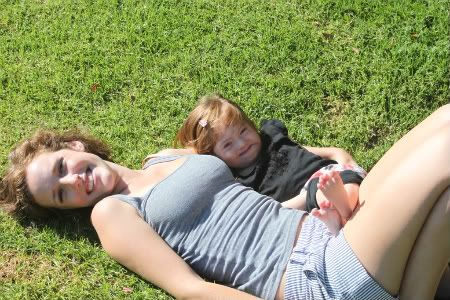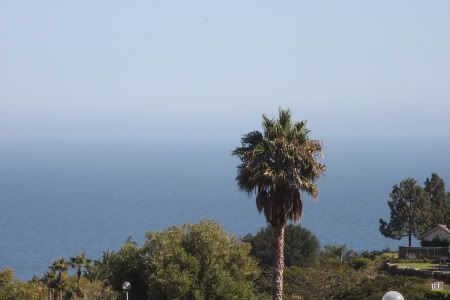 This the ocean view outside Taylor's dorm. Poor girl.