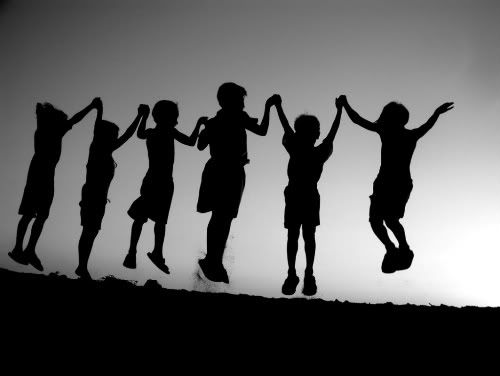 Well, well, well. One again I am blown away by the generosity of my friends. I
put a call out
, just the other day. Less than 48 hours ago actually. Which, by the way, was
SO
difficult to do for me, the asking for help part, and what happens? You all came through, and then some.
And I know for a
FACT
that many of you were in no position to do so and really shouldn't have but you did anyway. You got behind something near and dear to me, to my family and you supported us. I have seen it time and time again. My marathon fundraising, my children's fundraising efforts,
Zoey's Heart Blanket project,
Mission iPossible
. Whatever it has been, there you all have been. And if not monetarily, then in loving words of support in emails, messages, phone calls and posts on your own spaces out here on the great, big, bad, worldwide web. Amazing. Simply amazing. All of you.
I have this dream you know, of a gathering, of all my blog buddies. Meeting face to face. Hugging you all. Thanking you in person for all of
this.
Whatever
this
is. Because I have difficulty explaining the ties that bind us her in cyberland. But if you dwell here, you know
exactly
what I am talking about.
Would that gathering, that party, that sit down, not be the best thing? Ever. I am going to just keep dreaming it and maybe, someday, it will come to be.
Till then, my humble heart thanks you all, the only way I can , from this keyboard. It will have to do. For now at least.