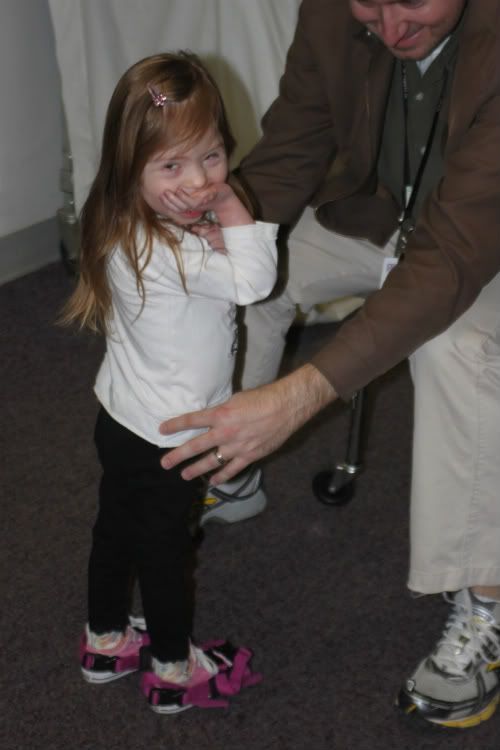 I lifted that quote from my friend,
Single dad
. With his permission of course. I read it in
a post
of his awhile back and it touched me in ways I cannot explain. It said what I wanted to say, but just couldn't find the words. Words to ignite those that are on team Zoey. And, if you can't feel the power of those words, those people on team Zoey, then you need to be gone. Like now. Like yesterday. And as it so happens, Zoey's PT is gone.
Revisit this post
, if you need a reminder why she is a former member of team Zoey. I went back and re-read and also re-read the 38 amazing comments left for me and well, let's just say, nearly made me cry, the love and wisdom and advice flowing unselfishly over there.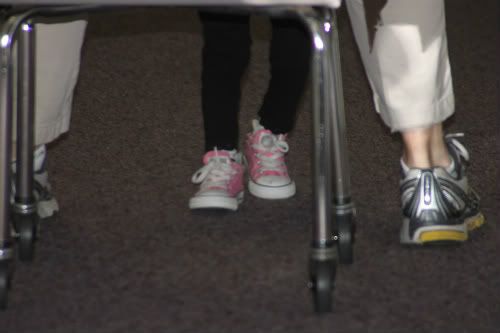 Zoey's PT from that post, has been gone for a bit now. And I don't miss her. Not even a little bit. And neither does Zoey. Zoey use to fuss and cry and whine and shut down, nearly every time we entered the Medical Therapy Unit. She hated the power chair and she may have not been able to tell her PT that in words but, she told her in disposition and emotions. But her PT had different thoughts and didn't pay attention to Zoey's cues. Zoey's PT had different ideas and she never, in my opinion saw the knowing soul that dwells within Zoey.
But Christian does. Zoey's new PT. I see it in his eyes. I see it in his enthusiasm to share his ideas with me and try new things with her. I see it in Zoey's smile as she greets him twice a week. Never cranky and always willing to work. Really work hard. It doesn't hurt he is a man. Zoey adores men. Must get that from her mom because as I remarked to SD, I actually play nicer with men. Always have. Not that I don't have incredible women friends but growing up and in high school, a boy was usually my best friend. Not sure the psychology behind that. Maybe "mommy issues", but that is a whole
other
story.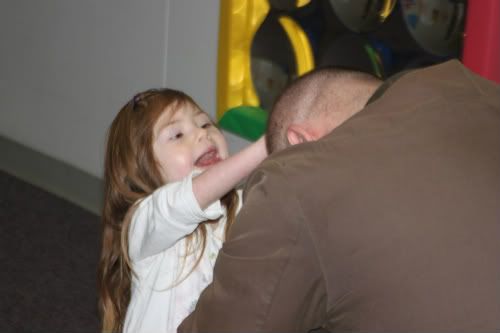 Anyway, other than my renewed hope in this PT switch, there is also the actual place we are going to for therapy that has me slightly excited. It is a special education school, K-8th, with typical peer models as well as a run of the mill, "regular" school, right next door where the kids can go for a portion of the day and hang out with that population. Although, the school is filled to the brim, with very involved kids, I have to say, I feel like I am with my peeps. I feel a peace when I walk through those doors and I feel like maybe, just maybe, we may have found Zoey's placement for next year. I still need to visit our other options. And can I just say, how blessed I feel that we have multiple options. 5 options in fact. How awesome is that?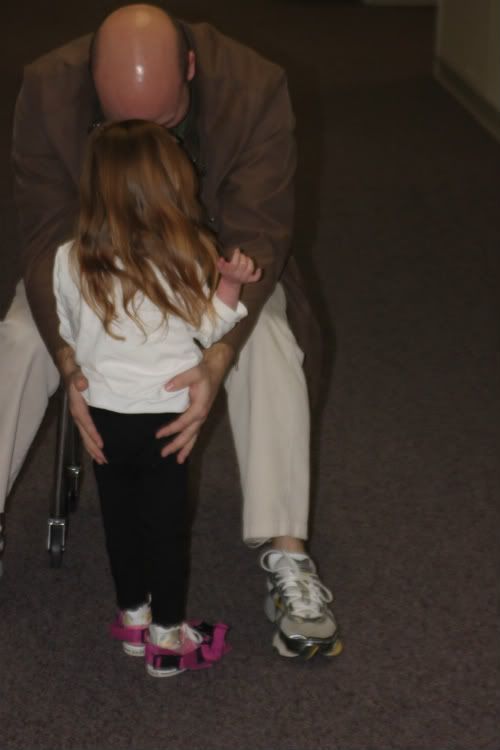 The other thing, that nearly made my heart stop, was this: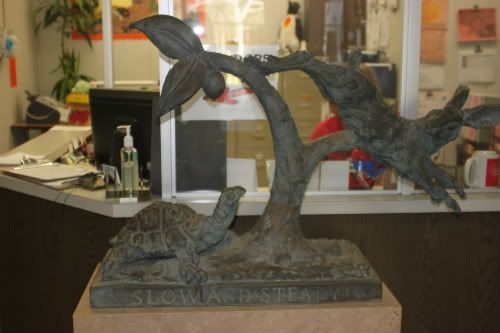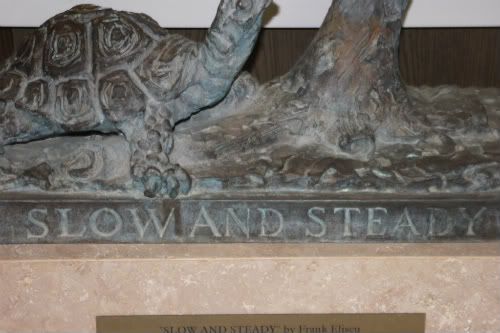 Can you believe it? Right there. Right in front of me. Big as life. Our mantra since way, way, way back in seizure days. A reminder. Each and everytime we walk through those doors. A reminder to take the moments, all of them. Slow and constant. Steady and sure. And chances are, this little girl of mine, will continue to find her way. And the rest of us, right along with her.