If you are a blogger, you know, that the longer you stay out of the game, the harder it is to get back in. So, you know, I have got to just jump in. Like now. Going to be totally random and totally disjointed, and so not riveting but then again, when was it? What it is though, is a start. I use to be a daily poster and I just cannot keep up that pace any longer but I am going to make a concerted effort to post more regularly. Effort, being the operative word.
We, as in Ken and I, and a soon to be announced new addition to our motley crew over at
Mission iPossible
, are getting ready to launch
Mission 3
, any day now. We already have funds in place for 6 iPads and are super excited to put the parameters of this latest giveaway out there. Stay tuned, pop over to
Mission iPossible
and please consider becoming a follower of that blog so you can keep updated on the goings on and not miss any of the exciting details.
Taylor and I headed down to Anaheim last weekend for the inaugural run of the
Tinker Bell 1/2 Marathon at Disneyland.
What a blast that run was. You would not believe the full on costumes being worn by runners. We are talking tons of Tinker Bells. Taylor even wore green wings. There were Peter Pans. Snow Whites. Cinderella's. Alice in Wonderlands. Runners, in full garb. Including, my favorite and how she did it I have no idea, a head to toe Wicked Stepmother from Snow White. It was outrageous and wonderful. The mood was magical and we decided that next year we will make it a family affair, and run it definitely dressed up. I was so very proud of Taylor and I want to thank all of you, once again, who supported her in prayer and donation. She literally could not have done it without you. Oh and speaking of family affair running. In May, Caitlin, along with my brother Luke and I, will be running the
Pasadena 1/2 Marathon
and the crazy couple, Jessica and Matt, will be undertaking the full. And two weeks later, we all will be doing the very same mileage at the
San Diego Rock and Roll Marathon.
I think we all are certifiable.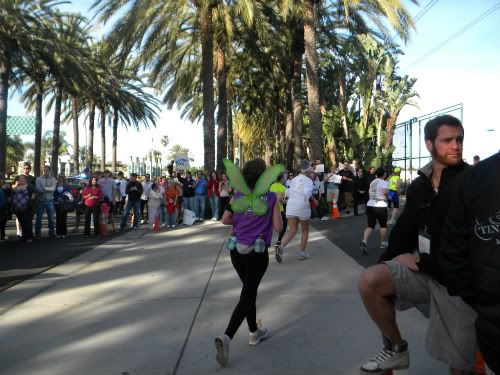 I was hoping to keep rolling out a few more updates tonight but I have to tell you, I am off my game big time here, as you would not believe how long it has taken me to get this far. I will wrap it up with a quick Zoey update. Simply, she is still sick. 3 weeks now. Onto antibiotic number two, as it looks like the strain of germ she has, was resistant to the first med. Here's hoping this one kicks in soon. We are on day 5 and I cautiously say, I think she is a bit better. Poor love. The worst part is her eye. The one that was probed twice and failed each time and the one, that looks as if we will be heading to a naso-cranial specialist and she will be facing a major reconstruction surgery. None to happy about that for my girl. Seems like she has had enough, don't you think?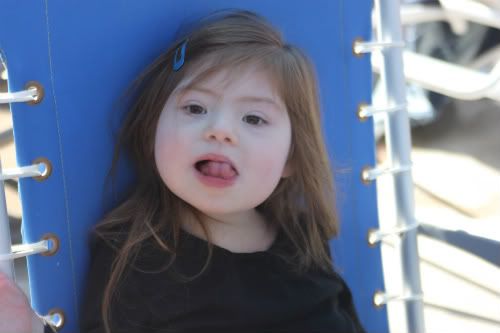 That's all I got. Fairly lame but a start. Just as I promised.